Warm when you need it
"Soup at Hand" is Campbell's line of soups you can take anywhere. To help raise awareness among Canadians, we wanted them to experience the warmth of soup – just about anywhere. So we created a giant, state-of-the-art, "Soup at Hand" Hand Warmer, equipped with steam, heat to warm up from the cold weather and an internal camera to capture people's smiles.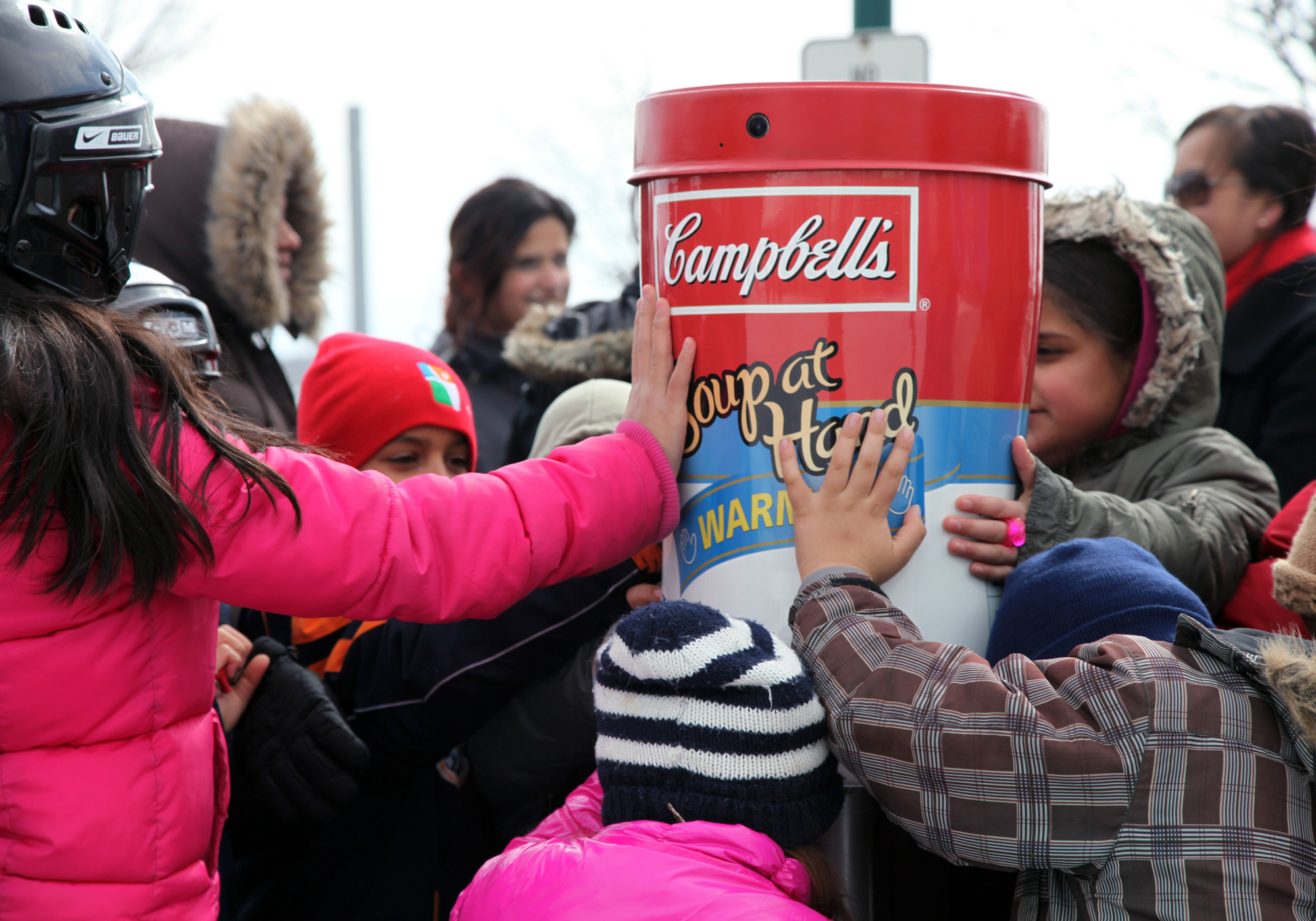 Deliciously connected
To build on the impact, a QR code was added to the Hand Warmer's design to allow people to use their toasty hands to 'Like' Campbell Canada on Facebook and everyone walked away with a sample of their favourite soup.